Ritraduci la descrizione in Inglese Traduci
SPMC è un fork non ufficiale dell'app Kodi, dedicata agli utenti Android e fatta dall'ex manutentore Kodi Android, Koying (aka me).
link playstore :
https://play.google.com/store/apps/deta ... mc16&hl=it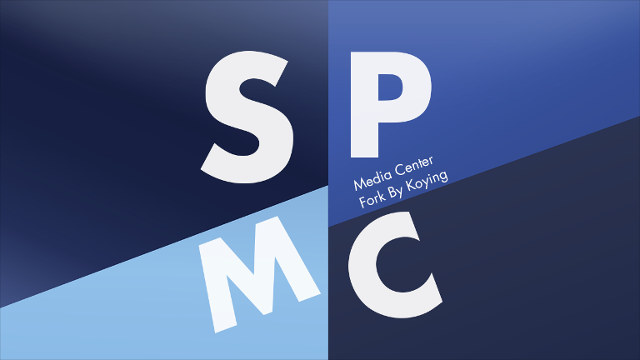 Changelog rispetto al 16,1 Kodi:
- Kodi 16.1 based
- HD Audio pass-through (Nvidia Shield Android TV + alcuni dispositivi Amlogic quali Minix U1 e Wetek )
- Avvio automatico al boot (xbmc.autostart = true in xbmc_env.properties)
- Impostazione del formato GUI ( Permette 4K GUI su Nvidia Shield )
- dare priorità codec per Mediacodec (superficie) per 4K
- terminare video su minimizzare per Mediacodec (superficie)
- "Sistema" screensaver per abilitare daydream
- removable storage names from system
- Riproduzione ISO Bluray 3D (sperimentale; Amlogic)
- Android TV recommendations and voice search (experimental)
- SSL abilitato MySql
- Interrompere la riproduzione video quando lo schermo si spegne
- L'impostazione per forzare SMB v1 (potrebbe risolvere i problemi di connessione di Windows)
- The ever good ol' "Import All" option
- "Indietro" = arresto in video a schermo intero
Tenete a mente che piattaforma hardware principale di Koying è TV-Box Nvidia Shield Android, quindi questa particolare mod è probabilmente il miglior supporto kodi, ma i dispositivi Amlogic e Amazon Fire TV potrebbe anche avere una loro versione core.
Si può provare SPMC 16.1.1 su tutti i dispositivi Android 4.2 e superiori scaricando l'apk per ARM o x86 sul sito SPMC , e presto su Google Play . Il codice sorgente può essere trovato su GitHub , che Koying usa anche come un bug tracker .